FlexPost®
Showing 1 to 3 of 3 (1 Pages)
Buy Now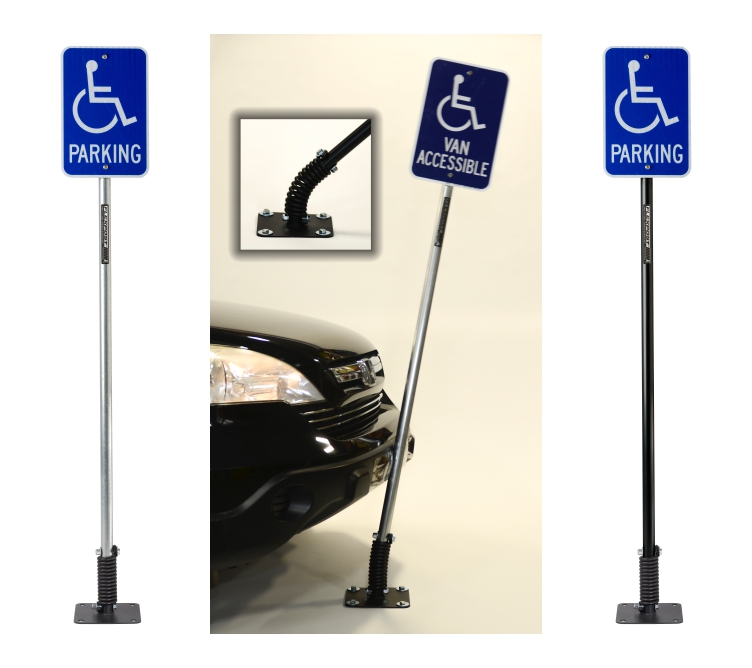 No More Bent Poles!
FlexPost® dramatically reduces maintenance and replacement costs for bent and disfigured posts and makes messaging easy.
Galvanized steel post with durable spring flexes from any angle
Rigid appearance deters vehicle impact
Withstands high winds
Eliminates replacement costs — no more bent bollards
Simple surface mounting – no core drilling or excavation
FlexPost-Rigid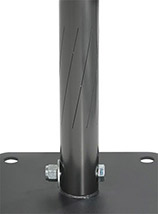 FlexPost-Rigid uses a rigid adapter in place of the FlexPost spring. The adapter is composed of a rigid sleeve with thin diagonal cuts designed to bend at a pivot point. The sleeve can be custom cut to be more or less firm. When the post is hit, it can be easily pulled back to the upright position.
FlexPost-Rigid can also be transformed to the original FlexPost or FlexBollard with the spring. Simply swap the rigid adapter for the spring and it's done!
FlexPost-XL
FlexPost-XL ® is the extreme heavy-duty flexible bollard signage solution.
Sturdy design allows for higher wind resistance
Accommodates large or multiple regulatory signs
Sustains high-speed impacts with 360 degree range of motion
Rugged cast galvanized coated steel base includes hidden 5/16" thick steel spring
Optional detent bracket kit to keep post rigid until struck
---