Bollard Covers
Buy Now
What makes Post Guard bollard covers / post sleeves so unique?
Bollard covers are manufactured using a 1/8" thick High Density Polyethylene (HDPE) with stronger intermolecular forces, tensile strength, and solvent resistance
Contains ultraviolet additives that resist fading and withstands extreme temperatures
Guaranteed to be fade resistant for 5 years!
Quick and easy installation that ensures a secure fit
Durable, flexible HDPE plastic designed to absorb impact
Protects both vehicles and structures from expensive damage
Two recessed reflective stripes increasing visibility and safety
All colors are available with or without taped reflective stripes
Low cost
Personalized customer service - call Toll Free 1-866-737-8900
Post Guard Bollard Cover Colors
Whether you call them post covers, bollard covers, or post sleeves, they are available in a wide variety of colors. Post Guard covers are designed with smooth sides. They have two reflective stripes that are recessed near the top of the cover. The reflective striping is available in red, white/silver, and blue. Now also available in Dome Top design!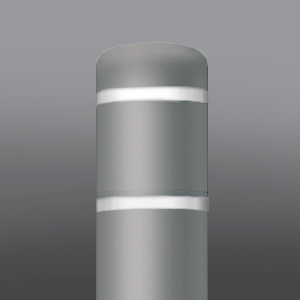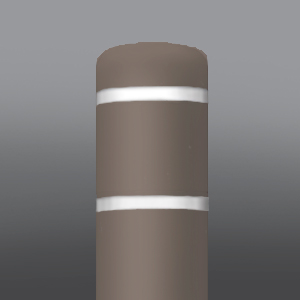 Post Guard Bollard Cover Sizes
Round Diameter
Height
Square
Height
4.5"
52"
4.5" x 4.5"
55"
4.5"
64"
6.5" x 6.5"
55"
7"
60"
7"
72"
8-7/8"
72"
10-7/8"
60"
12-3/4"
60"
What size Post Guard Bollard Cover do I need?
| Diameter Measures | Post Guard Needed |
| --- | --- |
| 4.5 or less | 4.5" Post Guard |
| Greater than 4.5" less than 7" | 7" Post Guard |
| Greater than 7" Less than 8 -7/8" | 8-7/8" Post Guard |
| Greater than 8-7/8" Less than 10-7/8" | 10-7/8" Post Guard |
| Greater than 10-7/8" Less than 13" | 13" Post Guard |
---
Refine Search
Showing 1 to 7 of 7 (1 Pages)
Get a Quote