Low Pro collapsible bollards quickly convert, allowing or restricting access.
Two-direction hinged bollard folds at 90 degree angle
Solid schedule 40 steel with powder coated yellow finish
Easy surface mount install, no core drilling or excavation
Fasteners sold separately
Flat message area available 5" x 30"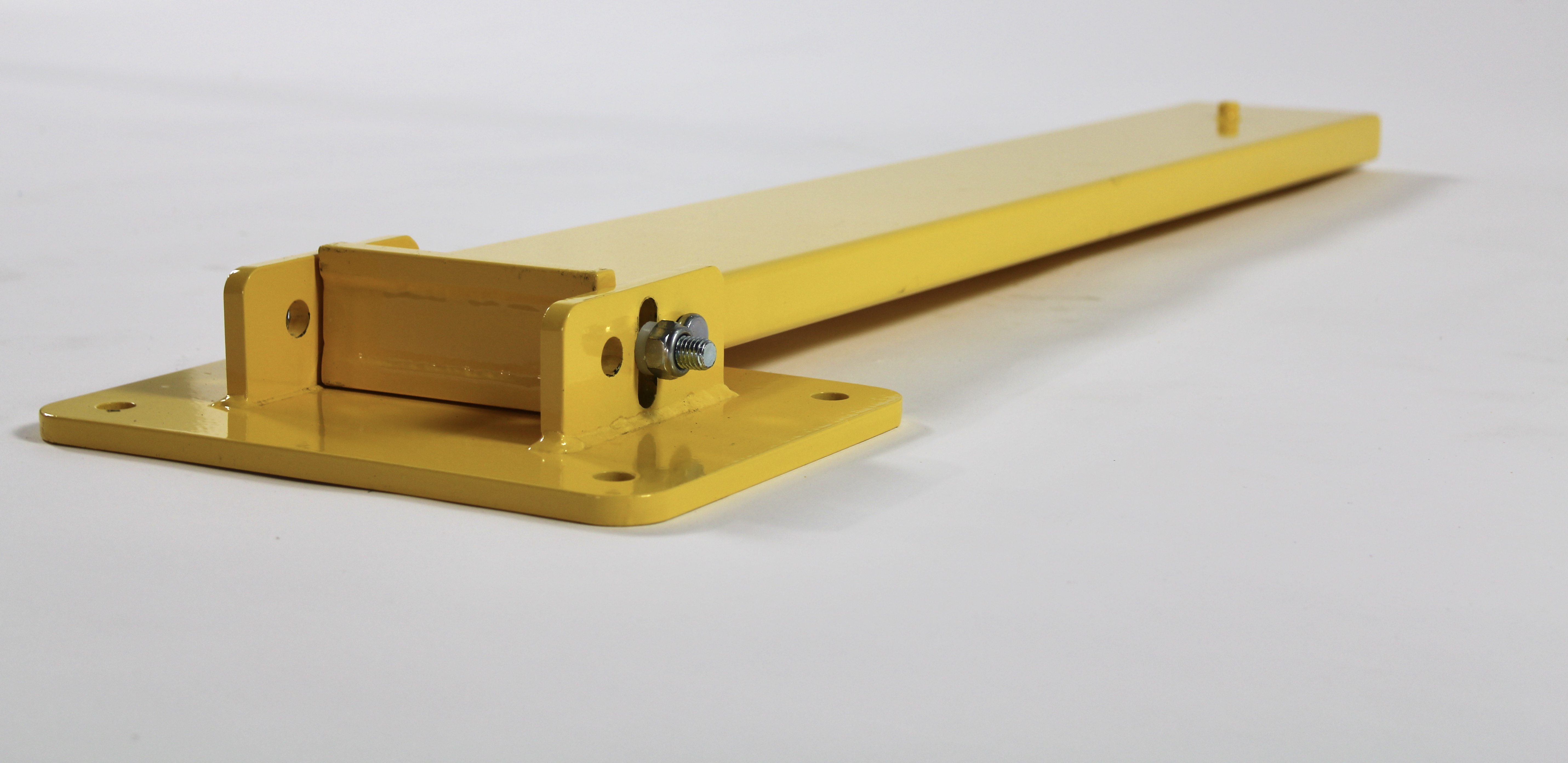 Dimensions
5" x 1.18"x 36" outer diameter
10.5" x 8" x 2.36" base
Four 0.55" holes for install
FAQ
Can a car drive over the bollard when folded?
For many yes, this is a great tool for restricting/allowing access for vehicles. The collapsible bollard has a 2.36" height when folded. The average vehicle has a 6" ride height. If driving a sports car or other low vehicle be sure to measure ground clearance before allowing access to drive over the bollard.
Download Specs

Low Pro Collapsible Bollard
Product Code: Low Pro Collapsible Bollard
Availability: In Stock